A few of our clients
Our Awards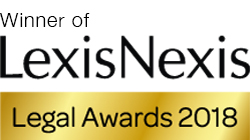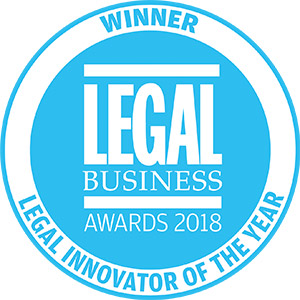 How it works
Our tech enabled platform matches our paralegals and lawyers to your requirements quickly and easily.
Booking requirements

You inform us of your requirements via our online booking form or by giving us a call. Need someone instantly or within the next couple of days? Want someone who is fluent in German and based in Cambridge?

Candidate search

We use our platform to search for the right legal resource for you. We will then send you a selection of top candidates to choose from.

Booking complete

You choose your candidates and we confirm the details with them. Nothing else needs to be done. Our paralegals and lawyers are ready to go when you are!
Our Candidates
We have over 2,000 paralegals available across the UK with hubs in London, Manchester, Birmingham and Cambridge. We are beginning to build up our pool of junior lawyers; we have over 50 lawyers on our books in London, and will be growing this business unit across the UK shortly.
Highly Compliant

We carry out comprehensive checks on all our candidates including identity checks and DBS checks where required.

Project Based

We understand that clients often need short term assistance and project based help, you can never be too sure when you are going to get peaks of work. Our candidates can be booked for as little as half a day up to year long placements.

Flexibility

The modern workforce want different things, we allow lawyers to gain the flexibility they want with a work/life balance, and give them the ability to move and try out new practice areas and different roles.

Language

We have over 113 different language speakers available!

Quality

We work with the best law schools and universities to source quality paralegals, many of whom have secured training contracts. Our qualified lawyers come from the top city firms, and include a range of foreign qualified candidates with additional language skills.

Speed

Our online platform streamlines the recruitment process so that we provide you with the best candidates in the fastest possible time.
There was something about F-LEX that made me think it was completely different to other agencies I had used in the past. I felt completely comfortable to tell the founder what was going on, what I thought my needs are, and I thought she really took that on.
I would like to thank F-LEX for all their support and help in the last 10 month. I was sceptical to register with another agency at the beginning, but it has turned out wonderfully. Without F-LEX, I would have never had the chance to get into these reputable firms! Thank you so much for representing me and believing in me from day one. I really appreciate what F-lex has done for me!
F-LEX changed my life. I had strong academic grades but could not secure any legal work experience and found myself in a real chicken and egg situation, so much so, that I was going to leave law. F-LEX placed me into a silver circle firm, an in house FTSE 250 company and a bank, this has given me confidence and I am hopeful I will now be able to secure a training contract.
F-LEX has an uncanny ability to match the right candidate to the right requirement, and fast. They really know their candidates and the quality of the paralegals we get is superb
First of all I just wanted to say a massive thanks for the last couple of weeks. Your help has been much appreciated and you have been great in taking the burden off me in regards to sorting shifts and filling seats. I am still amazed that we managed on very short notice to fill 20 seats twice a day including weekends - and credit for that solely rests with you. Their dedication and enthusiasm was a credit to you.
...she was punctual, bright, hard-working, completed the task diligently and efficiently, was keen and eager to learn, had researched the law and background of the task prior to coming into the office, and demonstrated a knowledge of what she had learned. I was very impressed.
How we can help
"We're hugely delighted with the paralegal service. It's working out superbly well. We're really enjoying working with them too. Hugely appreciate you clearly having selected bright paralegals with a hunger for the law – they're doing some really interesting work."
Commercial

Our paralegals assist with contract review, proof reading and updating templates. We have a range of commercial lawyers at different levels who can draft and negotiate commercial contracts and advise stakeholders.

Litigation

Our paralegals can undertake disclosure and e-discovery, prepare bundles and attend Courts. Our lawyers can perform second tier review, draft advisory reports and assist with hearings or witness interviews, and have experience with relevant software such as Relativity.

Administration

Our paralegals undertake a wide range of administrative tasks including applications, filings, research and proof reading. Our lawyers have completed Company Secretarial work and compliance audits.

Legal Ops

Our paralegals have experience with many legal technology products including AI platforms and practice management tools. Our lawyers can assist with Legal Operations: process mapping, managing change and implementing technology.

Corporate deals

Depending at the level of experience needed, we can provide a lawyer or a paralegal to assist VCs, corporate institutions and asset managers with corporate deals and M&A.

Regulation

Both our lawyers and paralegals assist with regulatory work due to statutory changes, such as ensuring contracts were up to date with GDPR and subject access requests.
Meet the team
Advisors
Tony Williams

Principal, Jomati Consultants

Serena Wallace-Turner

COO, Radiant Law

Simon Brown

Chairman of F-LEX

Jerry Harris

 

Jenni Emery

 
Sign up as a lawyer/paralegal or request one now
If you would like a demo of how the platform works, please get in touch with the F-LEX team.